If you're a gamer interested in checking out NFT gaming, or the Blockchain games we talked about earlier, this section is for you. Now do be aware that these games will involve dealing with real money and hence we suggest proceeding with caution. Never share your wallet details with any third party and keep your crypto secure. Having said that, these are some of the best Metaverse play-to-earn games you can check out.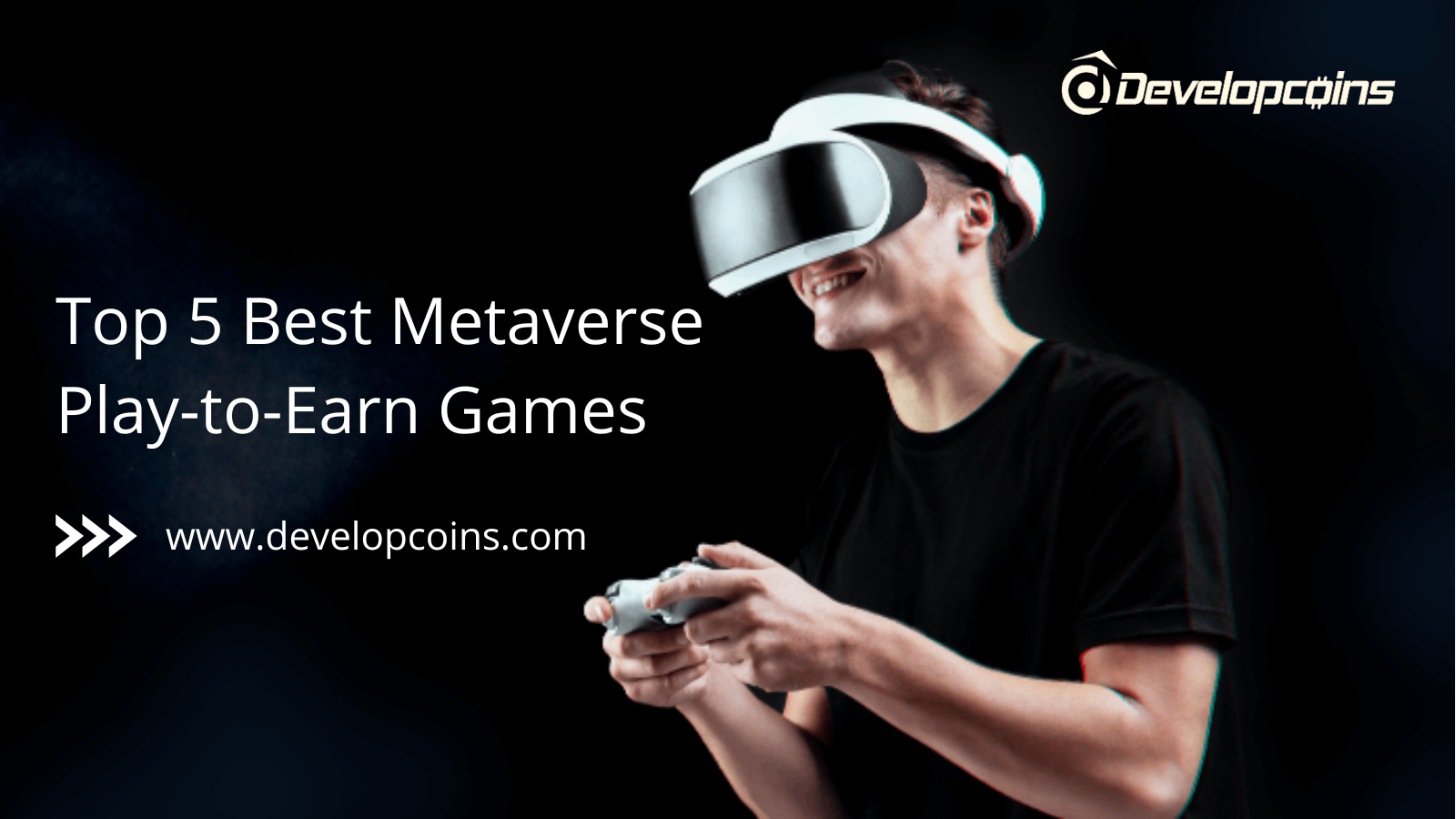 1. Sandbox
Based on the Ethereum blockchain technology, Sandbox is a Metaverse game that has quickly garnered a lot of popularity. Sandbox offers players a virtual world where they can build and monetize their own virtual experiences. Sandbox is also a Meta-verse game that offers players a plot of virtual land in the form of NFTs. Players can browse through the virtual map and choose a spot of land they feel they should get and buy it through their crypto wallet. There is also a virtual market in which players can browse and buy items in exchange for Sand; the game's official currency.
2. Axie Infinity
Initially launched in 2018, Axie Infinity has proven to be one of the most popular play-to-earn games in the Metaverse. Based on a similar storyline as Pokemon, Axie is an NFT based game that allows users to build up a collection of Axie, creatures that can be used to battle, build and even hunt for treasure. Each Axie is a unique creature and has its own set of qualities and powers. Players can use their Axies to battle others and the game rewards players with NFTs.
3. Decentraland
If you liked the idea of owning virtual land in the Metaverse but didn't dig Sandbox, Decentraland is another great game. Decentraland is a Metaverse game that is fully decentralized where users own the world they live in. Like Sandbox, Decentraland offers players the option to build their own virtual environment. Gamers can choose from various pieces of real estate and buy them to keep as theirs. Players can even sell their virtual land or even put it up for rent in exchange for crypto.
4. Second Life
Second Life is a Metaverse game that has been here for a long time. This online platform gives players the chance to create an avatar and basically have a second life in the digital world. Second Life users are also known as 'Residents' and can be made lifelike to look like the real player. Moreover, Second Life allows players to have an entire Metaverse experience including meeting other players, attending various kinds of events, and essentially living another life in this world.
5. Illuvium (Upcoming)
Illuvium is an open-world RPG game that is currently in active development. Based on uncovering facts and battles, the player's goal in Illuvium is to explore the game's world and collect creatures. Known as 'Illuvials' these deities like creatures might have powers and may be dangerous. The player must also discover the cause of the cataclysm that shattered the land of Illuvium. The game-like other play-to-earns is based on the Ethereum blockchain.
Source: https://beebom.com/best-metaverse-games/
Metaverse Game Development Company – Developcoins
Developcoins, offers professional Metaverse Game Development Solutions to launch a presentive 3D game in the virtual space. Our developers will assist you to create a creative game that functions well with different game-playing options. Unbelievable gaming projects are offered by our team to our clients. With our metaverse gaming solution, you can uplift your business in a short duration.